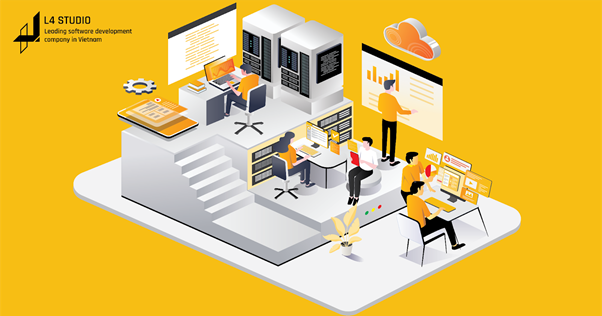 What is the difference between consultant and developer in mobile consulting services?
Many newbies or non-experts may get confused between a consultant and a developer when it comes to the IT world. This may seem like an easy question at first glance, but you might have a misunderstanding of the two concepts. So, What is the difference between consultant and developer in mobile consulting services? Let's dive into our post to find out!
What Is A Consultant?
Software consultants are IT professionals who provide clients with unbiased and independent advice on software issues. They think about software development, from strategy to design, building, and operation to solve a particular business issue.
Those with problem-solving and leadership skills are appropriate for this position. Senior developers often get offers for this role in many sectors, such as finance, government, automotive, and aerospace, among others.
Consultants usually monitor the project from start to finish and deliver the most up-to-date information. Specifically, they work with project managers, software developers, and stakeholders to manage timelines, budgets, resources, milestones, and scope.
What Is A Developer?
A developer is a person who builds and creates specific software and applications. He writes, debugs, and runs the source code of those software applications.
People call this person a software coder, software developer, computer programmer, software engineer, or simply programmer.
What Is The Difference Between a Consultant And a Developer?
A software consultant is a contractor at the most basic level, just like a contractor you hire to build a new deck or remodel your bathroom. He is responsible for replacing the outdated order entry system and creating a new custom SharePoint solution – instead of replacing an old shower and building the deck!
Just like a mason or a carpenter, a consultant will likely submit an estimate for these project-based works before getting started. Even though a contract has a fixed price, it's common to get paid by the hour. 
The consultant usually consults with clients to ensure their demands and make any prompt adjustments during the working process. They also have to make sure everything goes as planned and right on the timeline.
Software developers, on the other hand, are almost always involved in the creation of a product. The company can either sell that product or provide it as a service. It's something created to sell or generate cash from advertising or subscription fees.
Imagine, instead of remodeling a kitchen like a contract, a developer will make the cabinets. Most importantly, there would be an unlimited quantity of customers, which means those products will be sold to multiple clients. Rather than working directly with them, a developer will work with the internal product team.
Sometimes, the product might not be intended to be sold yet to serve their business's needs. In such cases, the developer is working in the IT development of the company.
No matter how small your consumer base is, the goal is to produce and deliver something consumable by customers.
You can illustrate the two terms this way, it's the consultant who offers you the mobile consulting services, and it's the developers who carry out the job for you.
Final Thoughts
What is the difference between a consultant and a developer? We hope you have a better understanding of these two concepts. Keep in mind that the developers build specialized software applications, while consultants provide clients with unbiased advice on software issues. It's just as simple as that!
Sources: Internet    
——————————
L4 STUDIO – LEADING SOFTWARE DEVELOPMENT COMPANY IN VIETNAM
Website: https://l4studio.net/
Email: hi@l4studio.net
Phone: (+84) 28 6675 6685
Our Mobile Consulting Services: https://l4studio.net/mobile-app-development/
For more interesting blogs: https://l4studio.net/it-knowledge/
Follow us at: https://www.facebook.com/L4Studiovn/
Read more: SHOULD YOU DO USE MOBILE DEVELOPMENT OUTSOURCING SERVICES?