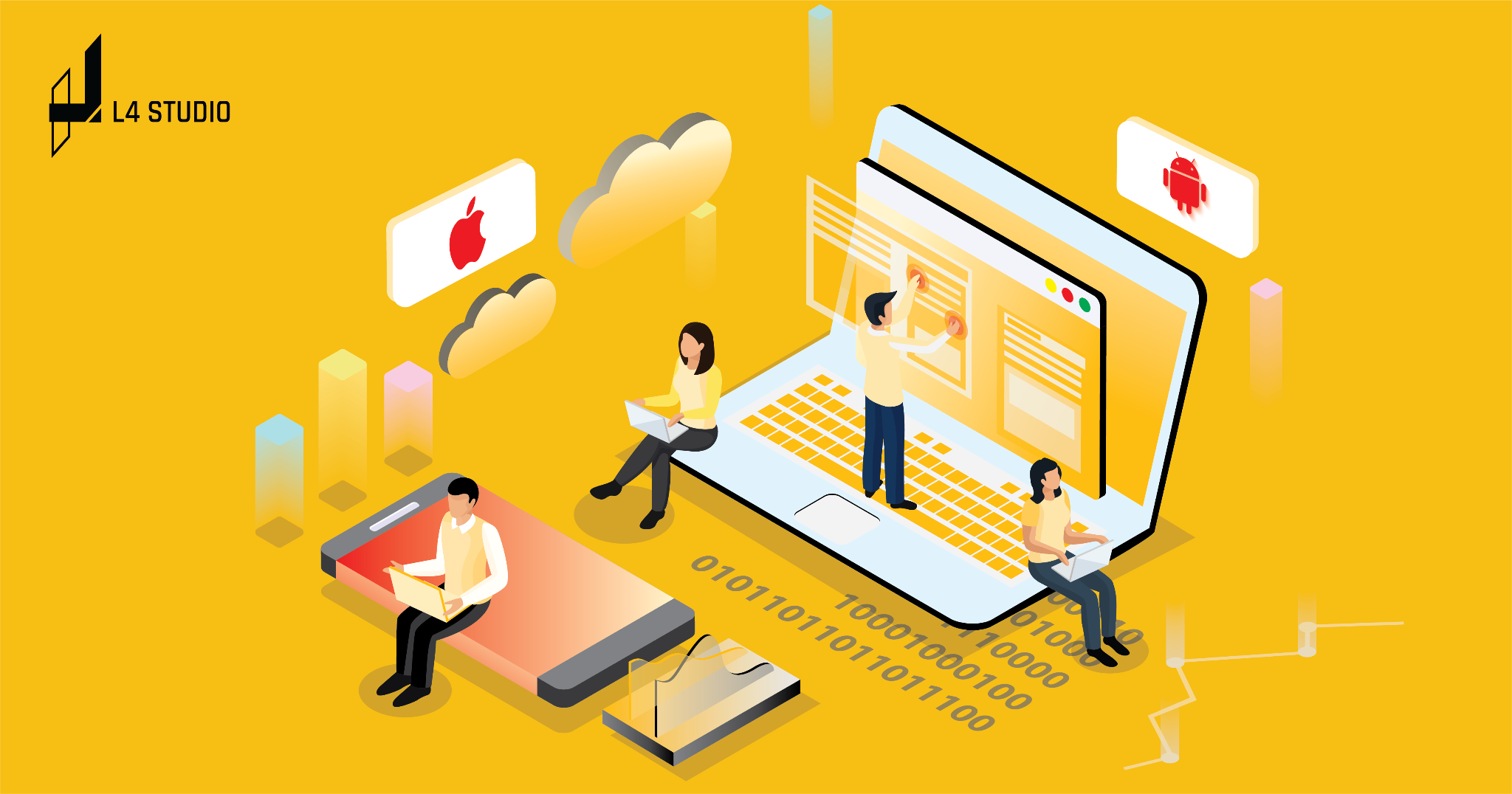 WHAT DOES A MOBILE APP DEVELOPMENT AGENCY DO?
With a total number of users of around 3 billion, the mobile app industry has reached a whole new level. Not only that, but the mobile app industry is still expanding at a rapid pace, indicating a bright future for mobile apps. To support non-tech savvy companies, there are plenty of agencies and services out there for you to choose from. But what exactly can a mobile app development agency do?
1. Why are mobile app development agencies important nowadays?
It may not look like a big deal, but a mobile app development agency has some extremely important responsibilities. Many businesses would fail to reach their full potential if they did not have a mobile application. This is especially true for companies that receive far more traffic on their mobile app than on their website.
Mobile apps are native to the device, can be installed on a phone, and can send notifications to users. It is the mobile app developer's responsibility to ensure that mobile apps function properly so that the company can achieve its objectives.
2. Jobs of a mobile app development agency
The job of a mobile app development agency may differ depending on their services. For example, if they provide services like developing IOS apps, they are an IOS mobile app development agency.
As a mobile developer, you are constantly on the lookout for new IT solutions. You create apps for smartphones and tablets based on new ideas. This necessitates extensive technical knowledge, and the applications range from simple games to useful service apps and complex communication tools.
3. Responsibility of a mobile development agency
A mobile development agency is essentially responsible for putting the wishes of customers' mobile applications into action. Every programmer in their team needs to collaborate with function designers, user experience designers, user interface designers, and other programmers. 
They also verify that the app's front end and back end are properly linked. Another task is to expand on existing app concepts. But it doesn't stop there. Creating a detailed time and cost estimate for a potential project is also part of the job profile.
Here are all the specific tasks and responsibilities as a mobile development agency:
Identifying customer needs and converting them into technical specifications

Creating application programming interfaces (APIs) to enable mobile functionality

Implementation of new apps and expansion of existing ones

Abilities to discussions with the customer and their development team

Ensure that the functional and technical sides are in sync.

Keeping abreast of terminology, concepts, and best practices for coding mobile apps

Ensure all members of a team communicate effectively to constantly innovate app functionality and design.
4. To ensure customer satisfaction, what are the requirement of every programmer of a mobile development service?
A successful mobile app development company is all about talented mobile programmers. To be a successful mobile developer, you must be familiar with and know about the various mobile operating systems. To create mobile applications, in-depth knowledge of programming languages such as HTML, CSS, and JavaScript is also required.
Depending on the platform of every single project, additional technical tools may be required. If iOS is your preferred operating system, you can't avoid Objective-C or Swift.
Java and the popular IDE Eclipse are part of your toolkit as an Android developer. However, Google's framework now fully integrates the cross-platform programming language Kotlin.
To help you can have better look at mobile app development agencies, here are all the skills each of every programmer in their team needs to know:
Skilled as a frontend developer for mobile devices

Fluent with HTML, CSS, and JavaScript

Experience with programming languages ​​Objective-C and Swift (for IOS) Java or Kotlin (Android)

Experience working with backend systems (WebServices, XML, JSON, REST)

Enjoy working independently and solving problems

Openness to new technologies and approaches

Readiness for lifelong learning

Creative thinking and out of the box approach
5. Summary
Shortly, there will be many more people who can access smartphones and the internet. So it's not too late if you want to join the market and take advantage by having your apps on the App Store or Google play store.
Sources: Internet    
——————————
L4 STUDIO – LEADING SOFTWARE DEVELOPMENT COMPANY IN VIETNAM
Website: https://l4studio.net/
Email: hi@l4studio.net
Phone: (+84) 28 6675 6685
For more interesting blogs: https://l4studio.net/it-knowledge/
Follow us at: https://www.facebook.com/L4Studiovn/
Read more: WHAT ARE SHOPIFY WEBSITE DEVELOPMENT SERVICES IN HO CHI MINH CITY?