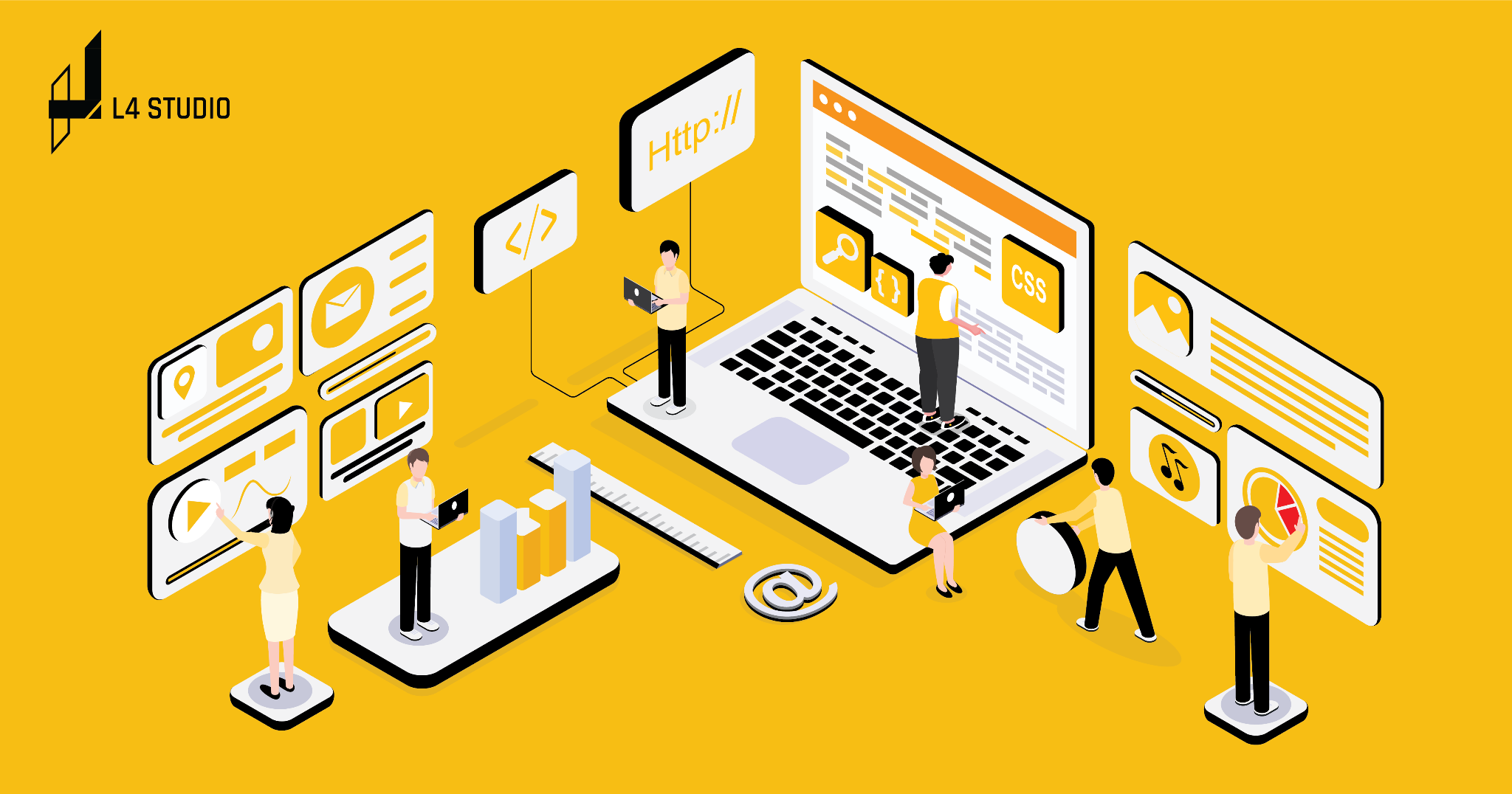 What are shopify website development services in Ho Chi Minh City?
The Shopify platform is a massive playground that offers fantastic opportunities to almost anyone who uses it, from web developers and designers to large service companies. And Shopify website development services, meanwhile, use the platform's ecosystem to assist merchants with online store design and development.
1. Services you can use when using the Shopify website
1.1 Shopify theme development and customization
A proper Shopify theme for one's online store is essential because it serves as the foundation of any visual brand. A theme is the initial layout of a store's presence, so it should be consistent with one's brand identity from the start.
As a result, there are plenty of Shopify theme designs and customizations available on the market. There are many Shopify website development services to choose from.
1.2 Setup and customization store on Shopify
Coding and technical knowledge are required to customize Shopify stores in the long run. Not every retailer is technologically savvy or has a capable development team. As a result, web developers and Shopify website development services frequently provide store setup and customization services to help merchants solve their problems.
1.3 Shopify store updating and maintenance
When discussing the long-term factors of a sustainable online store, updating and maintenance must be mentioned. Shopify merchants who lack coding or technological knowledge are more likely to hire a team to optimize and maintain their stores regularly.
1.4 SEO for Shopify websites
As you can see, many agencies or development firms will offer Shopify SEO and marketing services in addition to other development services. That is because SEO is not only a strategy for increasing conversion rates and organic traffic, but it is also a pedal for optimizing one's online store.
SEO services are numerous. They could be optimizing SEO options, providing marketing and SEO advice to increase conversion rates, implementing XML sitemaps and Google Analytics, conducting content audits and keyword research, or optimizing page titles.
1.5 Shopify Plus enterprise services
Types of development for Shopify Plus enterprises are similar, albeit on a larger scale. Shopify Plus merchants have a large store database and require highly skilled and top-tier service agencies to handle the development and customization of their stores.
2. What are the benefits of using Shopify?
Shopify has long been a favorite among sellers looking to manage their online businesses and items in a way that is both simple and functional.
It is ideal for businesses that provide services or products that require little to no customization. Or you can customize by using Shopify website development services. Here are all the benefits of using Shopify:
2.1 Easy to use
Shopify is relatively simple to use when compared to its competitors. It is extremely simple to set up, as opposed to Magento and Woocommerce, which have a slight learning curve. Shopify can be used by both developers and non-technologists.
2.2 Strong security system
When creating and running an online store that contains sensitive user data such as credit card numbers and private customer information, you need a site that is both secure and dependable. Shopify strives for this through continuous updates and support.
2.3 There are many libraries, and themes to choose
Shopify uses a wide variety of professional and current themes to create visually appealing online businesses. Even though it comes with basic themes, working with Shopify website development services will provide your customers with a better UX and UI.
2.4 Integrations ability
Shopify enables you to quickly modify your Shopify website and connect it to applications, allowing you to customize functionality and add sophisticated features.
2.5 Speed
Because nowadays, a website's load time has an impact on the company, with shoppers clicking away if a page loads too slowly, having a platform that is super fast and highly customizable is critical. Shopify is highly optimized for quick load times.
Not only that, fast-loading websites can positively affect SEO results, and your company will more likely increase sales and potential customers.
3. Summary
Because Shopify focuses mainly on marketing, the Shopify platform has a lot of success stories of businesses who've hit it big with an e-Commerce shop. Hopefully with our Shopify website development services, one day you can be one of the successful stories in Shopify.
Sources: Internet    
——————————
L4 STUDIO – LEADING SOFTWARE DEVELOPMENT COMPANY IN VIETNAM
Website: https://l4studio.net/
Email: hi@l4studio.net
Phone: (+84) 28 6675 6685
Our Website Development Services: https://l4studio.net/website-development/
For more interesting blogs: https://l4studio.net/it-knowledge/
Follow us at: https://www.facebook.com/L4Studiovn/
Read more: WHAT DOES A WEB DEVELOPMENT AGENCY IN HO CHI MINH CITY DO?