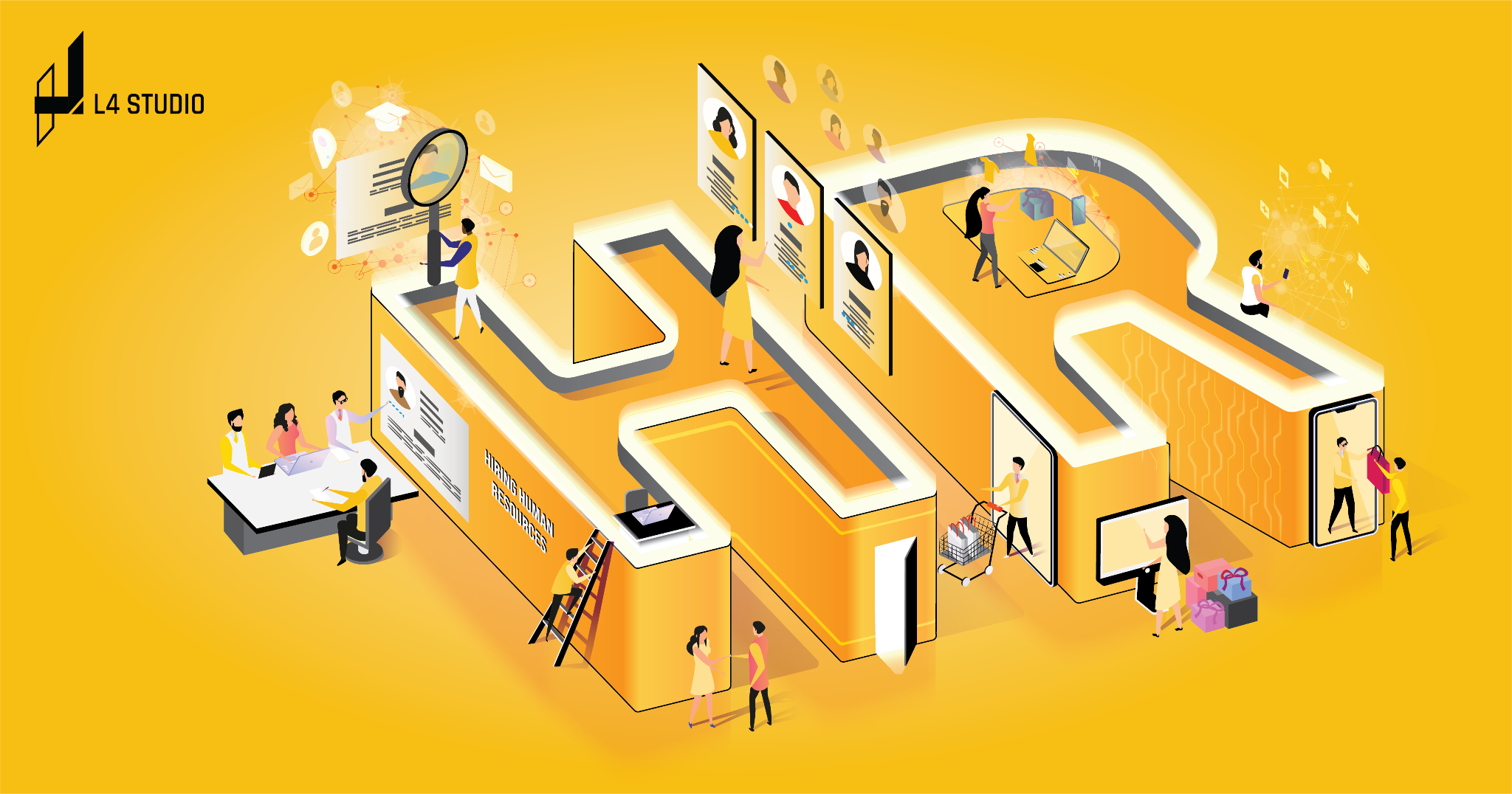 What are some examples of HR tech development company?
Human resources technologies require all software used to track, manage, pay, understand, find, inform, remember, and deliver benefits to employees in a company. The more people in the operation, as you might expect, the more complicated the HR software. And that is why HR tech development company have become a new trend in the outsourcing market.
1. Examples of HR technology that can enhance your HR team performance
In total, there are between 70 and 100 distinct types of HR technology. This article will serve as a quick reference guide to the 7 most important types of HR software that our HR tech development company frequently works with.
1.1 Talent management technology
The modern talent management function is in charge of employees from the moment they are hired until they are not working for your company anymore. Whereas Core HR technology is concerned with administrative details (such as inventory management), the TM function is concerned with the match between employees and actual work. TM determines staffing requirements and is in charge of employee development.
Manage employee performance: PM technology is used to track objectives and evaluate employee performance. These tools were previously used on an annual basis but nowadays, the world of project management is being re-evaluated. Some of the world's largest corporations have abandoned traditional project management tools.
Learning and development management (L&D): The L&D (or training) department is in charge of acquiring, developing, designing, delivering, and documenting company training. A learning management system is software used to accomplish this (LMS). This is frequently the most important function in the HR department. As technology evolves, this is becoming a more dynamic aspect of human resources.

Workforce planning: is a long-term strategic examination of the company's need for various types of people. It serves as a reality check for strategic plans. One aspect of workforce planning is attempting to understand how to assist the workforce in developing to meet those future requirements.
1.2 The core functions of HR
Payroll calculation: the payroll system is frequently made up of several pieces of software. It contains all of the necessary pieces and data to make payday a reality. The main complications that an HR tech development company integrated into the payroll process are executive bonuses and sales incentives.
Benefits administration: the main challenge is ensuring that benefits are distributed efficiently and fairly. When a company decides to become self-insured, the benefits administration complexity increases. This category includes pension management. When medical information is included, the Health Insurance Portability and Accountability Act governs some of the data (HIPAA).

Data and analytics: Because of the volume and variety of data in the HR department (and the company), it's helpful to have tools that are specifically designed to illuminate the HR department's (and the company's) performance. Installing this toolkit usually necessitates resolving several data integration issues. The project is frequently undertaken because of the numerous benefits it provides, which go far beyond simple data integration. To effectively understand how the organization operates, you'll need a clear data strategy.
Employee communication function: EC used to be as simple as sending out an employee newsletter and making sure the benefits brochures were correct. Engagement surveys, email campaigns, feedback loops, recognition software, and collaboration systems are all part of today's EC function.
2. Conclusion
Although some people believe that automation and other services of an HR tech development company's cutting-edge HR technology will eliminate the human element from the equation, the opposite may be true. If we take a closer look at the powerful capabilities these tools provide in terms of personalization and finding the right talent, we'll see that they may be assisting organizations in becoming more human in the process. How? By freeing HR professionals from repetitive tasks that can easily be performed by software, they can focus on strategic areas and real human contact.
Sources: Internet    
——————————
L4 STUDIO – LEADING SOFTWARE DEVELOPMENT COMPANY IN VIETNAM
Website: https://l4studio.net/
Email: hi@l4studio.net
Phone: (+84) 28 6675 6685
For more interesting blogs: https://l4studio.net/it-knowledge/
Follow us at: https://www.facebook.com/L4Studiovn/
Read more: WHY HRM SOFTWARE SERVICES IS IMPORTANT?