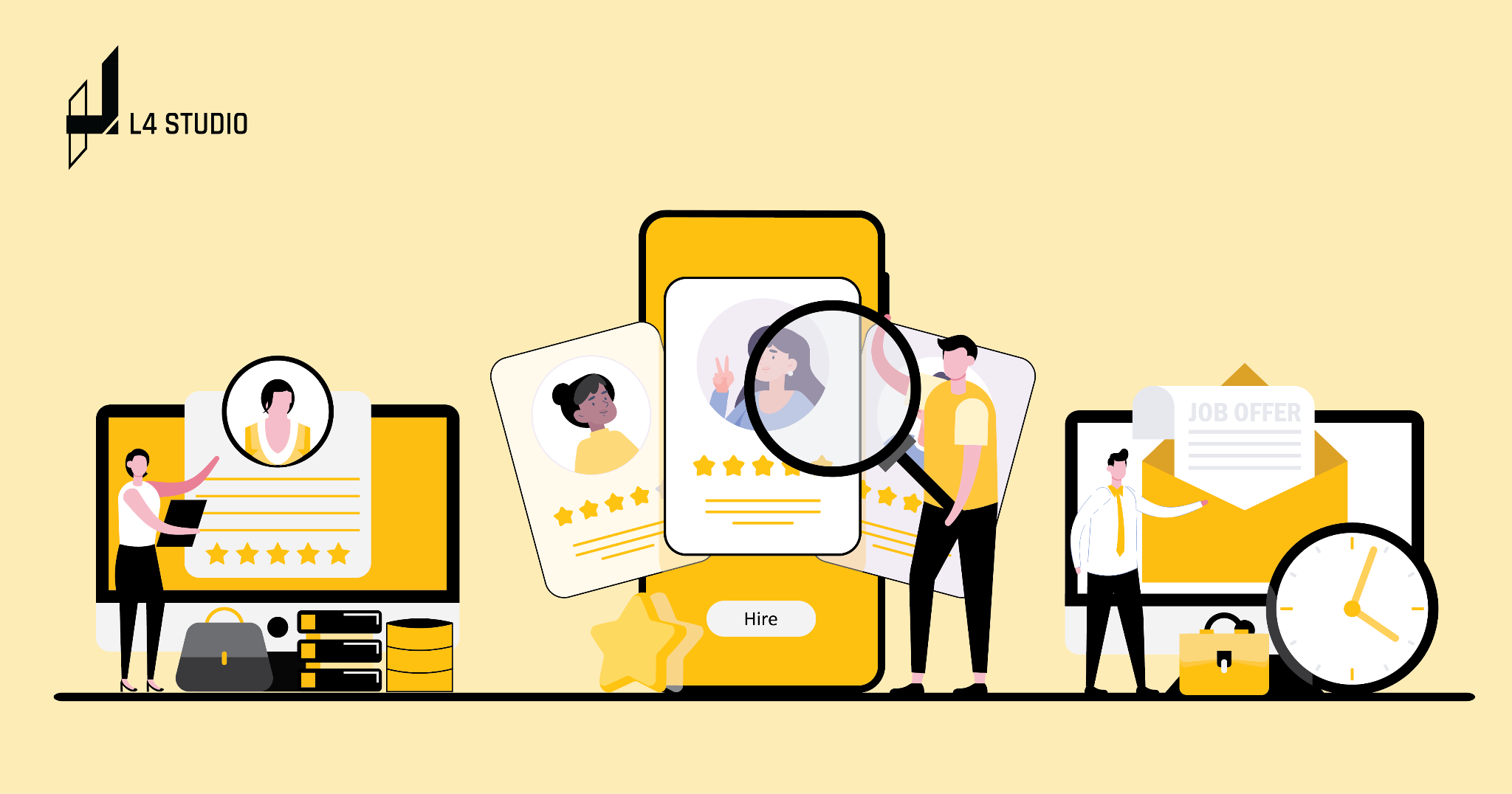 WHY HRM SOFTWARE SERVICES IS IMPORTANT?
Human resources are the most important function in any organization, their responsibility is to keep the whole system running smoothly. But manually managing employees is time-consuming and exhausting for HR personnel. That's why they need HRM software services, which make HR jobs less stressful and more manageable.
1. Reasons why having HRM software is important nowaday
1.1 Recruitment and onboarding will be more simple
Using HR software for recruitment clarifies job roles and responsibilities, making it easier for HR professionals to recruit the right talent. Not only that, you can ask HRM software services to have automated software for HR functions is critical for employee onboarding. The right kind of onboarding is critical for making new hires feel at ease in their new workplace.
Today, recruitment is more than just filling job openings, it is also about managing talent to improve overall organizational productivity. Using HR software allows these new hires to easily collaborate and communicate with their coworkers, as well as understand the current workplace culture and values.
1.2 Encourage learning for employees
Employee training is critical for employees to keep up with current industry trends because learning is a continuous process.
An LMS (Learning Management System) is frequently integrated when you use HRM software services. This enables you to foster a workplace culture of continuous learning.
Having HR software encourages your employees to constantly learn and improve. This practice fosters employee engagement and boosts the organization's overall productivity.
1.3 Less stress while monitoring employee performance
Employee feedback and performance evaluations are two of the most important functions in any organization. Sometimes, it is hard to keep track of employee performance and give them feedback. Using HR software allows you to easily share employee feedback and keep track of employee performance regularly.
HR software allows you to constantly record, track, and evaluate your performance. Employees can benefit from easy and frequent feedback, which can help them improve and contribute to organizational success.
1.4 Your employee's information can be more secure
Using automated HR software to manage employee databases is more secure than traditional paper-based document management. Through a single platform, HR management software allows you to centrally manage and access all employee details and documents.
It enables HR professionals to control the visibility and accessibility of these documents while protecting employees' sensitive information with digital security protocols.
1.5 Help to measure ROI and able to show other statistics
Using an HR management system provides you with accurate information about employee performance as well as other company statistics. This data assists you in developing effective programs to increase employee engagement and overall productivity. Top-level employees will find it easier to make decisions for the organization now that they have access to all relevant data. Investing in the right HR management software can also help your company save money by lowering labor costs.
1.6 Reduce unwanted errors
Human error can lead to serious financial and legal consequences. A misplaced decimal point can cause serious problems, but HR software keeps errors to a bare minimum. HR software assists in automating the most common processes, such as payroll information, and the automation provided by HRM software services aids in keeping everything running smoothly.
1.7 Increase performance of HR team
The most obvious benefit of HR software is increased productivity within your HR department. Implementing HR software can help to automate a wide range of HR functions, including payroll and benefits administration. This frees up your HR staff to focus on other issues such as attracting new hires and employee training strategies.
2. Conclusion
As we mentioned above, having digital automated HR management software at your organization can ease many daily HR activities and solve many HR management issues. You can contact our HRM software services if you have more questions.
Sources: Internet    
——————————
L4 STUDIO – LEADING SOFTWARE DEVELOPMENT COMPANY IN VIETNAM
Website: https://l4studio.net/
Email: hi@l4studio.net
Phone: (+84) 28 6675 6685
For more interesting blogs: https://l4studio.net/it-knowledge/
Follow us at: https://www.facebook.com/L4Studiovn/
Read more: HOW IS HRM CRITICAL TO A HR SOFTWARE DEVELOPMENT SERVICES?