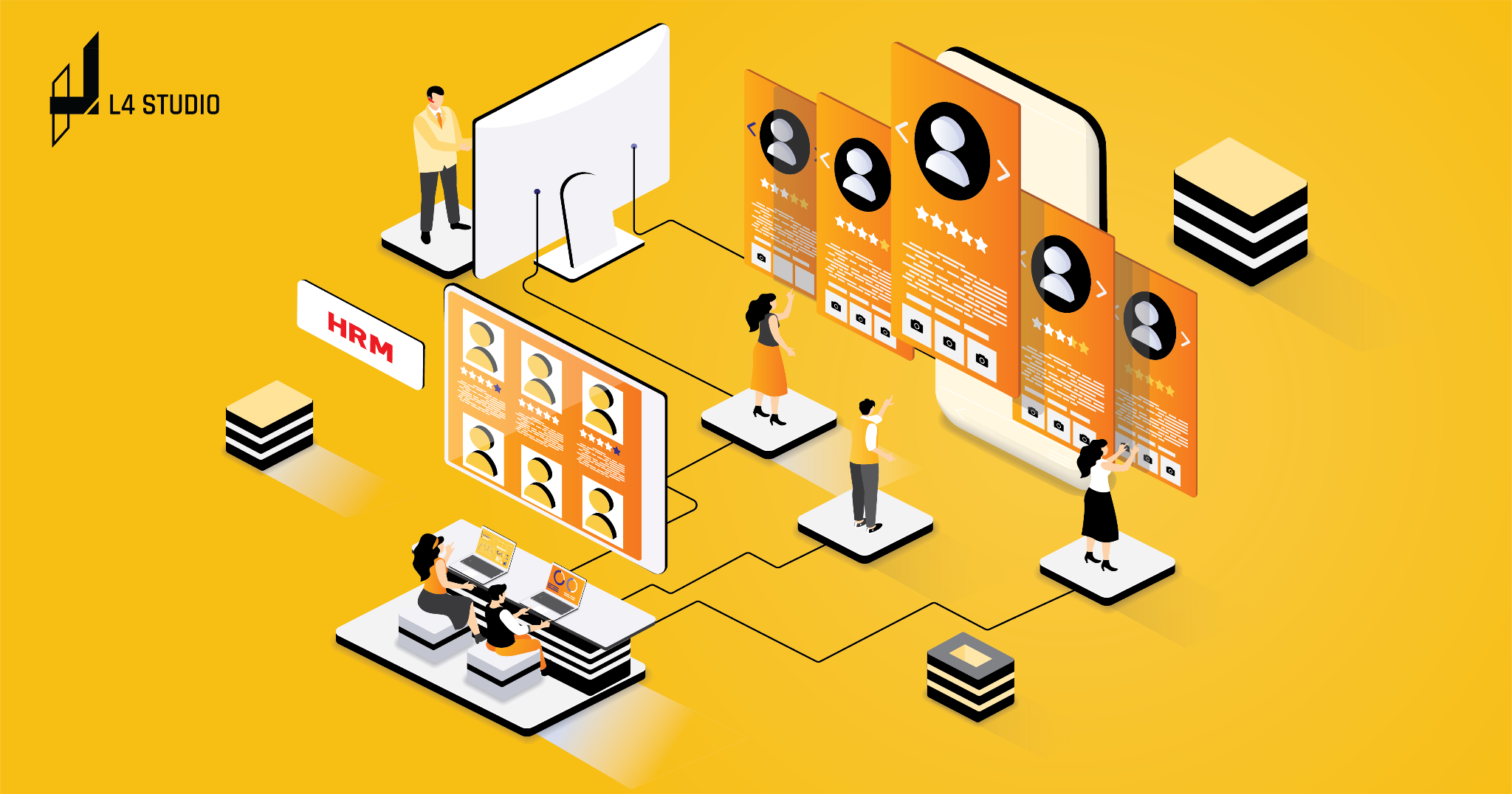 How is HRM critical to a HR Software Development Services?
Every aspect of a business revolves around people. Organizations can be more profitable, lead more effectively, build brand loyalty, and do a better job by managing people. That is why the human resources function of a company is so important to the growth of bottom line profits and the success of business strategy along with the use of HR Software Development Services in business.
1. Why is HRM so important for a software development organization?
Both in-house HRM or choosing an HR software development services can bring you the same result, here are some advantages when having them:
HRM recognizes the value of each employee within the organization, implying that the organization recognizes and values individual contributions. According to the Businessolver empathy monitor study, 93 percent of employees say they are more likely to stay at an organization with an empathetic employer. Furthermore, according to Ultimate Software's happy work-study, 75% of employees would stay longer at a company that listens to and addresses their concerns.

HRM manages and encourages people and people bring new skills and ideas into the organization and fuel the growth of the business.

Ensure the work-life balance of all employees: Quality of life at work is a genuine concern, and employees have a right to safe, clean, and pleasant working conditions, which is one of HRM's obligations. According to Gallup's study, 'Global Productivity Hinges on Human Capital Development,' 85 percent of employees globally are disengaged at work, and only 15 percent find fulfillment in their jobs.
2. Benefits when you choose to use HR software development services
Before you choosing HRM services, you should take a look at HR software development services, consider the advantages of utilizing technology. It is critical that when you decide to design a software solution for your organization. It addresses all of the issues that your company may face over time. The following are some of the benefits of incorporating human resource management software into your business:
2.1 Digitized your employee database
HR software development services have the primary function is to electronically store all employee information so that it can be easily managed and retrieved when needed. This increases overall organizational productivity by eliminating the need to maintain a plethora of files containing detailed workforce information. Furthermore, the software is governed by strict security protocols that ensure all data is completely secure.
2.2 Advance recruiting system
While choosing HRM software development services, they can manage thousands of application forms efficiently and assists you in locating the most promising talent. Connecting the system to the employee database will allow you to quickly convert the information from the application form into an employee file.
2.3 Efficient payroll system
HR software development services ensure an automated payroll system, reducing the need for payroll outsourcing to a third-party provider. Employee information, time and attendance tracking software, and payroll software can all be easily linked together. This allows for the accurate calculation of employee salaries and other benefits with no room for error.
2.4 Easy to manage team performance
HRM software enables HR managers to track each employee's performance and gain a clear picture of their strengths and exemplary skills. This management is especially helpful in providing special training to employees, reviewing appraisals, awarding bonuses, and improving the company's overall productivity.
2.5 Reduce stress for workforce management
With robust human resource management software development in place. There is no need to keep lengthy spreadsheets and assign tasks to employees via emails. The software enables all significant operations to be performed on a single platform, such as assigning work tasks, evaluating progress, reviewing employee performance, and even rewarding them.
3. Conclusion
Efficiently and usefulness when choosing HR software development services is the key difference between them and traditional HRM. If you are looking for a reliable team that can help you have more easily and effective management, our HR software development services might be your choice.
Sources: Internet    
——————————
L4 STUDIO – LEADING SOFTWARE DEVELOPMENT COMPANY IN VIETNAM
Website: https://l4studio.net/
Email: hi@l4studio.net
Phone: (+84) 28 6675 6685
For more interesting blogs: https://l4studio.net/it-knowledge/
Follow us at: https://www.facebook.com/L4Studiovn/