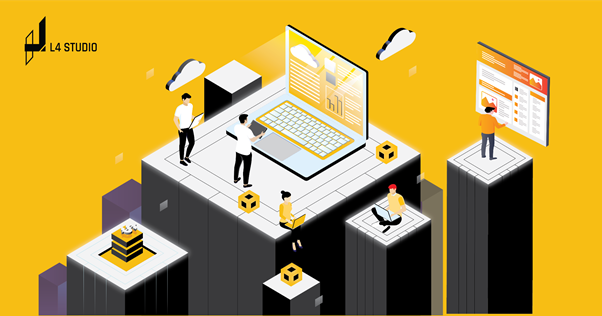 What is ODC? Does it differ from offshore development services in Ho Chi Minh city?
Having an in-house IT development team requires a huge amount of costs and other infrastructure. So, not any organization has their development team and they need to hire some other development team. But many of them can only develop and do not have a responsibility to upgrade your product, that is why the OCD model has been born. Does it differ from offshore development services in Ho Chi Minh city?
1. What is the ODC (Offshore Development Center) model?
The offshore development center is a physical location or office dedicated to providing the organization with software development services. A dedicated offshore development center can be established anywhere on the planet. Businesses, on the other hand, are more likely to choose a place with lower living costs than their home country (like our offshore development services in Ho Chi Minh city).
2. Difference between OCD and outsourcing
ODC differs from software outsourcing in a few ways. While ODC delivers services or products from a different country, outsourcing is a service that provides specific services or products from a third-party organization, and physical location isn't always a consideration.
Outsourcing is primarily used to boost productivity and free up time to focus on other important duties. Cost savings is one of the reasons for outsourcing, but it is not the primary reason. On the other side, ODC's main goal is to assist the company saves money by taking advantage of the cost differential between the two countries.
However, both ODC and outsourcing (especially some reliable offshore development services in Ho Chi Minh city) have the same goal: gain access to a large pool of talented developers at a lower cost for development services, allowing businesses to save money while increasing recruiting productivity, and optimizing accounting, human resources, and office budgets.
ODC can provide you with a variety of services, including assembling a software development team depending on your needs, project-based development, testing, and setting up different ODCs for clients.
3. Similarities between OCD and offshore development services
3.1) Reduce the costs
As said before, ODC is frequently located in countries with lower living costs than those in which the headquarters are located (like using offshore development services in Ho Chi Minh city). They can use the cost disparity to cut costs in materials and labor while increasing sales or they can shift the main focus to other factors.
3.2) Expand the market to a foreign country
Being in another country's marketplace allows you to increase your sales volume, reputation, get closer to your customers and better understand their needs. This is also a method of being physically present in the target market while lowering logistics costs.
3.3) You can access the new talent pool
Having your company employee in a different country means having access to that country's talent pool to enrich your company's working cultures and improve your overall skills. When job seekers see that they will be working in a "foreign company's office," they are more likely to accept the positions like our team members who are working in offshore development services in Ho Chi Minh city.
3.4) Chance to localize your product
If you want to reach the overseas market, both ODC and offshore development services is a good option. Because it not only brings your company closer to that market but also aids in the localization of your products. For example, if you want to bring your products to Vietnam, having your ODC there is a smart move because all of your developers are locals who can help input ideas to localize your product for their market.
Conclusion
Both ODC and offshore development services can save some costs for organizations. But if you want a long-term solution, ODC is a better choice, for the rest, choose to use offshore development services in Ho Chi Minh City is still the best choice for the money.