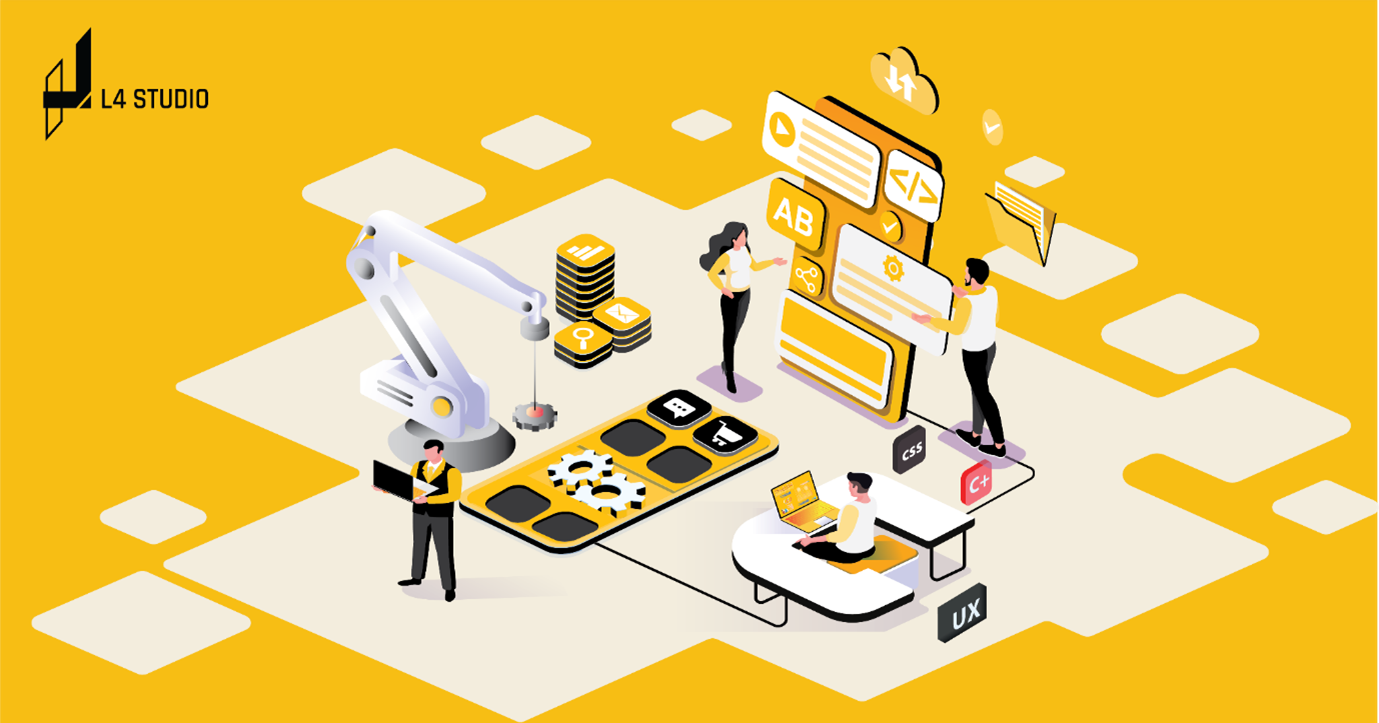 What is needed for mobile application development in Ho Chi Minh city?
The process of creating software for smartphones and digital assistants, mostly for Android and iOS, is known as mobile application development. Mobile app development is rapidly growing, more and more organizations want to have their app, but what is the requirement? Our mobile application development in Ho Chi Minh City will have the answers for you.
1. Why is it so important to have mobile application development requirements?
A written document will give your idea a more tangible shape and provide your development team with a clear vision. You'll also be able to ensure that the developer fully comprehends your requirements. Our mobile application development in Ho Chi Minh city always recommends our client have a requirement sheet so we can ensure our mobile app quality meets your satisfaction.
Consider the following scenario: you want the construction of an enterprise mobile application and have provided a description of your requirements to a development team. However, when you see the app in action, the developed version does not appear to be what your firm requires. This gap has emerged since the developer did not obtain a thorough understanding of your company's demands before beginning to construct the app.
So, let find out how to create a mobile application development requirement?
1.1 A detailed description of your requirements
A detailed description of your mobile app's essential features may be included in a decent description to provide a quick overview of what your app is all about. Give specific goals for what you want the app and its users to accomplish. It could be to raise product/service sales or drive traffic to your website. The issue you've identified and the remedies you're offering through this app are mentioned. As a result, write a brief description of what your app performs or why it is significant and the development and design process will detail how this will be accomplished.
1.2 Your user experience when they using your app
As a mobile application development in Ho Chi Minh city, we have a suggestion that you should be able to explain your software to users in a way that they will understand. The procedures that users must take to investigate it should be detailed in the description you provide. As a result, once you've got a sense of the mobile app, you'll need to understand the initial few actions that consumers do when they open and utilize it. The home screen and key functionality of the mobile app are among them. These fundamental requirements will help the developer understand the navigation patterns in your mobile app.
1.3 Your timeline and your budget
You should know how much money you have to put into the project and when you want the app to be released on the store. Time and budget will aid the developer in implementing the most appropriate model. Not only that, when our mobile application development in Ho Chi Minh City team can suggest to you the appropriate solution and technology that can be the best for you.
That's the three key essentials for your mobile application development requirement, you can add some app that already has on the store to help the developer have more insight about what you want.
2. Conclusion
Having clear mobile application development requirements will be the most requirement to have the desired output. But if you have trouble creating a requirement, you can contact our mobile application development in the Ho Chi Minh City team.
Sources: Internet    
——————————
L4 STUDIO – LEADING SOFTWARE DEVELOPMENT COMPANY IN VIETNAM
Website: https://l4studio.net/
Email: hi@l4studio.net
Phone: (+84) 28 6675 6685
For more interesting blogs: https://l4studio.net/it-knowledge/
Follow us at: https://www.facebook.com/L4Studiovn/
Read more: WHAT MAKES A GOOD EDUCATION AND E-LEARNING SOFTWARE DEVELOPMENT SERVICES COURSE?