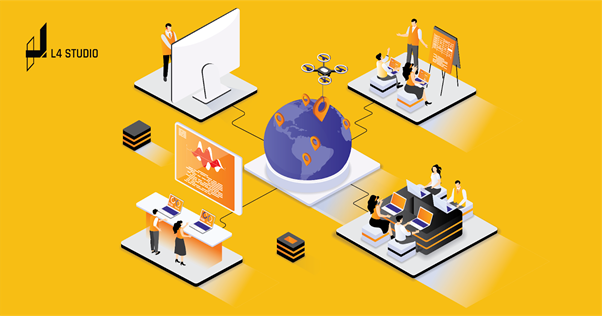 What are the two types of outsourcing solutions company in Ho Chi Minh city?
When your company is getting a little bit out of your control, you might need to think about outsourcing the workload to outside establishments. Before you hastily get to that and simply dump the work onto others, you will need to learn about the intricate process behind it. Scroll down to find the answer to the question. What are the two types of outsourcing solutions company in Ho Chi Minh city? in-laws
1. Types Of Outsourcing
There are many outsourcing methods, but there are two main types of such business tactics: Tactical and Operational. The two types have their characteristics and use for different establishments, which we will discuss below.
1.1 Tactical Outsourcing
The first type of outsourcing is common and simple; therefore, it is often referred to as Tactical Outsourcing. It is also the first thing people come up with when thinking of the term: Transferring arduous and menial tasks to another team or another service company out of your own. 
If you are a manager, you will know how annoying it is to manage countless nameless jobs involved in your field. A PR team leader should not spend all the time in their day summarizing every single report for the month or coming up with every single concept for the company's launch. You will need help doing that, and that's what Tactical Outsourcing is for!
Tactical Outsourcing can take the huge workload off your shoulder and let you focus on more strategic sides of the work you do. Sometimes it can focus on a certain aspect of a product rather than an additional service, as is the case for many car manufacturers and their collaborations on glass production.
Perhaps what stops people from immediately commissioning another company for tactical Outsourcing is quality inconsistency and process disruption. Still, if the mother company decides to put a bit of faith into their helpers, they will save time and costs and see the results very quickly.
1.2 Operational Outsourcing
Operational Outsourcing is not usually included in the term "outsourcing," but in essence, it certainly does not escape the definition. Rather than casting menial tasks that take too much time to research. Operational Outsourcing takes care of intricate and technical tasks that have little to do with your field.
For example, if you are running a website and actively writing SEO articles. There has to be a way to put those words onto the page. However, you do not necessarily have to be the typist to make sure the words appear properly. That task should go to another outsourcing solutions company in Ho Chi Minh city specializing in web work.
Another type of work that is usually outsourced for operational reasons is legal matters. One cannot expect an F&B establishment or other companies to be extremely well-versed in laws and regulations. Those entities cannot afford to have lawyers on-site at all times, or the overhead costs will be massive.
Instead, companies need a law firm to represent them or advise them on any potential law breaches to help them operate the entire system. It is undeniable that legal activities are an essential part of business practices, but the person in charge of the project doesn't have to take care of them.
2. Conclusion
That is all the basics you need to know about outsourcing, and we hope that this simple guide serves you well. Also, do not hesitate to contact us through the comment box below if you have any further concerns regarding the topic – What are the two types of outsourcing solutions company in Ho Chi Minh city?