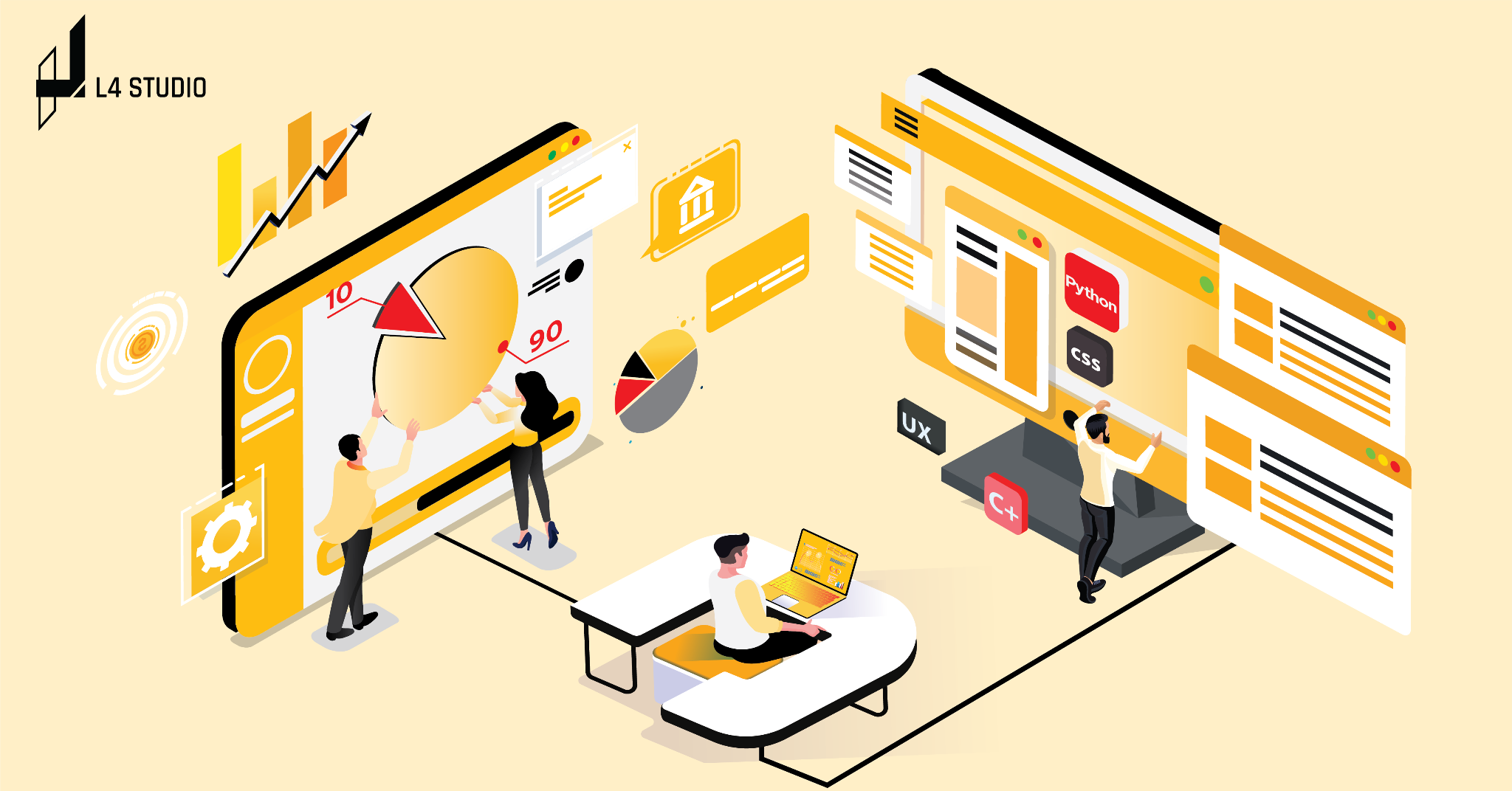 What does a financial software development services and solutions do?
The number of financial app solutions is growing alongside the growing popularity of IT infrastructure and the demand of customers. By choosing Financial software development services and solutions allows companies and startups to focus on their business strategy and marketing while reducing time to market.
1. What do financial software development services and solutions can do for your bank?
1.1 Gathering and analyzing your requirements
Because businesses are looking for financial software outsource to meet their specific needs, it's critical to communicate requirements to developers effectively and efficiently. Stakeholder and project managers must meet frequently at this stage to determine business requirements.
The goal is to figure out how and where the software will be used, as well as what inputs and outputs it will need. After all of the requirements have been successfully gathered, project managers examine them for accuracy.
1.2 Design your odrered app
Your financial app is designed by the software developers you hire based on the requirement specifications they analyzed in the previous phase. Engineers will identify the hardware and system requirements that the software product requires at this stage of product development. This stage contributes to the overall system architecture. At this stage, financial software development services and solutions typically test the testing strategy.
1.3 Coding your financial app
This is the most crucial stage in the development of financial software. To simplify and accelerate development, software developers divide coding work into multiple modules or units. This is the longest phase of software development. To write and format code correctly, developers need a variety of tools and technologies.
1.4 Test and fix errors during the development process
After the developers have finished coding, software testers run tests on the written code to find any errors or bugs. This phase assists in determining whether the developed financial software meets your business requirements gathered at the outset.
1.5 Putting your financial app on the market
Your custom financial software solution is ready for deployment after successfully passing the testing stage. This means you can make it available to the intended audience. However, before going public, it must go through beta testing to see if there are any bugs. After fixing the bugs discovered during beta testing, the product is finally ready for deployment.
2. To be qualified to work in financial software development services and solutions, what skills do you need?
There are numerous technical skills that financial software development services and solutions should possess to qualify as an ideal financial outsourcing partner. Coding skills are the most obvious ones that come to mind, but they are not the most important. When outsourcing financial app development, the most important skill to look for is financial domain knowledge.
Here are some skills you would need to check and they don't always relate to coding:
Programming language (python is the most used programming language in the financial IT industry).

Very strong knowledge of databases, especially distributed databases, Master/Slaves, and fault-tolerance.

Know some popular protocols like ISO8583, FIX, OFX, ISO20022, SWIFT Messaging, ACH Formats,…

AML, it would be extremely helpful if you've undertaken a basic course in Anti-Money Laundering (AML) & Combating Financing of Terrorism (CFT).

Have a solid understanding of the Know-Your-Customer (KYC).

You will have some advantage if you understand the underlying regulations of banking.

Know big data
3. Summary
The banking system nowadays is slowly shifting from traditional banking to relationship banking. To not be left behind by your other competitor, our financial software development services and solutions provide services that can help your company go digitalize.
Sources: Internet    
——————————
L4 STUDIO – LEADING SOFTWARE DEVELOPMENT COMPANY IN VIETNAM
Website: https://l4studio.net/
Email: hi@l4studio.net
Phone: (+84) 28 6675 6685
For more interesting blogs: https://l4studio.net/it-knowledge/
Follow us at: https://www.facebook.com/L4Studiovn/
Read more: WHAT ARE SOME EXAMPLES OF HR TECH DEVELOPMENT COMPANY?