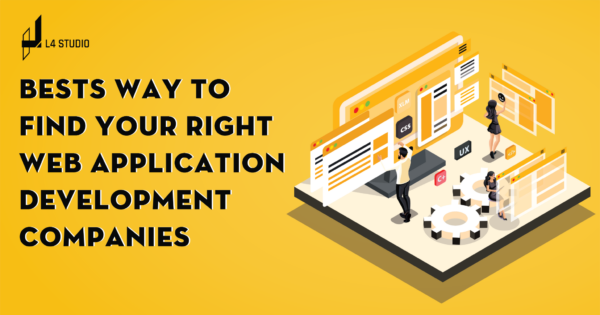 Bests way to find your right web application development companies
In today's digital age, a website is essential for any business. A website can be used to implement a variety of marketing strategies to help your business grow. But building and managing a website is complicated, that is why there are so many web application development companies for you to choose from. But how can you make a decision?
How many of you have heard of companies that hired web application development companies to develop their site and ended up with a subpar website? What about the people who hired a friend or relative to develop the site for free and the results were unacceptable?
To avoid those situations, you should consider the valuable pointers below:
1. How well do they understand your company's needs?
Begin by investigating how they approach your requirements. Get a list of their clients and look at the solutions they've provided in the past. That company's solutions should be tailored to each client's specific needs.
Do their solutions all appear to be the same? Did they research the clients' target audience or create templated websites at random? Were they smart designs that reflected the brand, or were they just common trendy designs?
An experienced web development company puts itself in your shoes and offers solutions that are tailored to your needs, brand, goals, and target audience.
2. Looking at their references and work samples
It is a big decision to work with web application development companies. So you should read the reviews of those who have already gone through the process with the agency. More visibility is provided by feedback from a client who has previously worked with them. If you can, contact their clients and inquire about their project management, availability, deadlines, responsiveness, and other experiences. Also, go over the work samples they've displayed and scribble down what you like and don't like.
3. Do they have team expertise?
Assess their development experience and ability in specific skill sets. Capable resources are qualified in a variety of fields. They should be well-versed in front-end and back-end development, best practices for web development, algorithms, databases, and various architectures.
Good web application development companies will typically have a broad understanding of the industry as well as a few specialized skills. In addition to web developers and graphic designers, they should have solution architects, QA engineers, scrum masters, and team leads, to name a few. Here are some qualifications usually have for reliable web application development companies:
How often do they back up the site?

How long the backups are retained?

How fast is the processing power of their hosting platform?

What is the assured uptime?
4. What is their website look like?
Good web application development companies will definitely have a great website. To be honest, if they have a poor website, chances are they will not give your project the best possible presentation. A well-branded, user-friendly, and user-experience-focused website will speak volumes about what they want to achieve with you. If they have a great website that is easy to navigate and provides all of the information you need, they should definitely be considered.
5. Finally: Do your budget meet their service costs?
It is critical to inquire about what is included in the development cost. Some agencies may add services and tools that necessitate additional investments. Discuss how they affect the functionality of your project. What you require is a website that prioritizes user-friendliness. Don't waste money on other flashy elements that add unnecessary cost.
Also, inquire about their hourly rate and whether they are willing to make any concessions. And avoid companies that offer you an estimate that is twice or half the price of what others are offering.
Conclusion
Looking for these unique qualities in web development companies may necessitate more effort and time before you find the right one. Finding web application development companies, on the other hand, will assist you in the online world, and expanding your business.
Sources: Internet    
——————————-
L4 STUDIO – LEADING SOFTWARE DEVELOPMENT COMPANY IN VIETNAM
Website: https://l4studio.net/
Email: hi@l4studio.net
Phone: (+84) 28 6675 6685
For more interesting blogs: https://l4studio.net/it-knowledge/
Follow us at: https://www.facebook.com/L4Studiovn/
Read more: How can you choose the right finance software development services?